Auto parts for die-casting company which pecializes in making geumhyeong
SHIN

HAN

Precision Co., Ltd.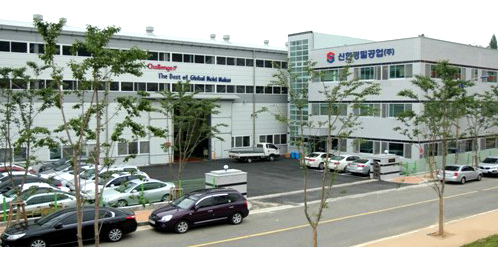 Shinhan Precision Co., Ltd.is
Since its establishment in 1996, As a manufacturer of die casting dies and molds for automotive parts, we specialize in mold making.
We have secured our own processing technology with a large number of human resources, large machining centers and high-speed precision processing equipment with long experience and know-how in die/mold design and manufacturing.
In 2012, we established a factory in Yangsan Sanmak Factory Complex, and continued to develop short-supply production and technology to secure mold quality in order to meet rapidly changing customer demands with the addition of die-spotting equipment and 30 ton large cranes. It is a company that all employees are trying to develop into a global die and mold manufacturing body.
73, Sanmakgongdanbuk 13-Gil, Yangsan-Si, Kyungsangnam-Do, KOREA
Tel. : +82-55-912-1110
Fax : +82-55-912-1114
E-mail : shptmold@empas.com
| | |
| --- | --- |
| Business Fields | Die Casting/High Level Vacuum Die Casting/Squeeze Casting Die/Inserts |
| Employee | 48 |
| Area | 3,300㎡ |
| Floor Area | 3.100㎡ |

Address : 73, Sanmakgongdanbuk 13-Gil, Yangsan-Si, Kyungsangnamdo, KOREA
CEO : Jinhong Kim, Company Registration No. : 620-81-13837
Tel. : +82-55-912-1110
E-mail : shptmold@empas.com